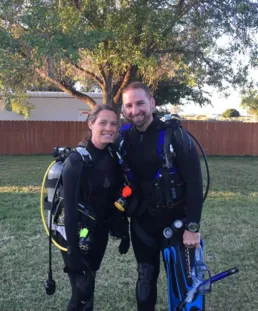 Dr. Greg Bobo is a licensed chiropractor serving the Clovis/Portales communities and surrounding areas.

An Atlanta native, Dr. Bobo moved to Idaho after High School where he graduated with a Bachelors of Science from Idaho State University in 2007. He majored in Biology and received two minors in Zoology and Botany. He then returned to Georgia where he completed his Doctor of Chiropractic at Life University and graduated in 2011. Dr. Greg and his wife, Jenny, have four children and thoroughly enjoy the wonderful community in the Clovis/Portales area. Dr. Greg enjoys scuba diving and camping with his family in his free time.
Dr. Bobo is passionate about helping others achieve optimal health. Our mission is to go beyond backaches and we strive to treat problems and pain at the root, not just the symptoms. Our patient care is tailored to them through x-rays taken in office as well as through a consultation with the doctor, where questions can be asked and addressed. Dr. Greg is caring and sincerely listens to patients in order to offer the highest quality care.
If you have any questions about our office, or would like to learn more about chiropractic care, please call us at (575)356-6982 today!